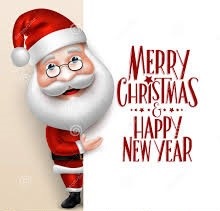 THE VOICE
OF SENIORS IN
RURAL SASKATCHEWAN
      Plan with Seniors, not for Seniors!
Saskatchewan Seniors Association Executive
President –        Mike Kaminski   306 – 593 – 2222
1st Vice –           Lylie Herman     306 – 528 – 2030
2nd Vice –           Barb Johnson    306 – 397 – 2291
Past Pres. –       Pat Trask          306 – 373 – 2010
Sec.– Treas – Shannon Wright    306 – 493 – 3023
Box 455  Vanscoy, Saskatchewan, S0L 3J0
          RURAL HEALTH & SENIORS
SSAI congratulates Min. Hindley on his appointment as Minister or Rural and Remote Health as well as Min of Seniors.  Hopefully he will be afforded the human and financial resources to enable him to meet with the seniors' organizations – especially those who represent the seniors of the province.
We are in the process of establishing a more formal meeting date to establish a meaningful process for communications and collaboration to lead to better engagement of seniors.  SSAI is hoping that the process of meeting with Min. Hindley on a regular basis will materialize.
We recognize that he is very busy, but the seniors issues are also very important . .  time has to be created.
In the meantime, SSAI is working with SSM to promote the Seniors' Strategy and also advocate to have the government appoint a Seniors Advocate. 
 MTG WITH MLA – OPPOSITION – SRS & HEALTH CRITIC
As a follow-up to the election, I have had the opportunity to have a discussion with Matt Love, MLA & Opposition Critic for Seniors.  He made himself available for a good discussion and awareness of the concerns that seniors are faced with during this Covid period.  Further meetings and discussions will be arranged.
A good communications and collaboration plan has been endorsed to enable more engagement of seniors with respect to the issues being faced.
SENIORS' VOICE . . .  SENIORS' CONCERNS
Covid times and communications . . although some of the methods have changed, we are always accessible.  Email the website, Shannon or myself and we will respond.
In the past few months I have had an interview with CTV Saskatoon regarding covid & LTC at Luther Place- Saskatoon, and a radio interview with CKCK regarding covid & LTC at Parkside and Santa Maria in Regina.  Many seniors have communicated through the website regarding seniors' issues and attempts to get some resolution.   In addition, I participated in the ZOOM regional sectoral meeting of the Mun. of Sask.  The issue that did arise was the lack of engagement with SSAI and the need to make the voice of seniors heard.  SSAI looks forward to establishing a meaningful process to engagement with municipal and provincial governments in regards to presenting the concerns of the seniors in rural Saskatchewan.
                    MENTAL  HEALTH
SSAI has entered into a partnership with the U of Regina – Arts  (Barbara Meneley) to offer seniors a program "Studio without Walls".  The program is an arts program whereby seniors are engaged over the phone and work on an arts project.  This reduces isolation, provides for an activity and engages them in a meaningful project which improves their mental health.
SSAI  CANADA HERITAGE CELEBRATION
SSAI is in the process of planning a Canada Day celebration in January or February.
The speakers will be online –  conference call.  The  speakers are Gordon Barnhart (former Lt. governor and current Munisask president) – history of the Legislative Buildings JAN 21 – 2PM; Justin Williams, RCMP Heritage Centre – History of the RCMP in Saskatchewan, Jan. 27 – 2pm and Crista Bradley –Sask. Communities – If these places could talk – Snapshot of Sask. – Feb. 12 – 2pm.  Watch for notification of date/time and Call In Info of the transmissions to participate.
ENCOURAGE SENIORS – SPEAK UP FOR SENIORS
By 2021, one of every five citizens in Saskatchewan will be a senior.  Forty percent of the population live in rural Saskatchewan.  Yet most programs are streamlined for the large urbans and do not really work in rural Saskatchewan.  In addition, government Ministers tend to meet more frequently with urban clubs versus rural ones.  This makes it very difficult to have programs designed that address both rural and urban situations.  In addition, the collective understanding of many of the departments is based on their urban discussions, and do not reflect the real issues faced by seniors in rural Saskatchewan.  This underlines the need for rural seniors to become more involved, more outspoken, more engaging and more proactive with regards to their issues.
A good example of this is the loss of transportation services, access to medical services and affordable housing (maintenance/repairs).  These impact rural seniors far moreso that ones living in large urbans.
      While all the citizens and seniors want a good quality of life, efforts have to be made to ensure that it is possible.  The seniors of the province, especially rural seniors, are prepared to work hard with any government.  However, it seems that it is time to review structures and processes in government to make them more sensitive to engaging seniors through communications and collaborations.
SSAI – Primary Goals and Objectives :
promote older adult issues;
provide an organized forum for all seniors;
resolve housing and transportation issues;
offer leadership in programs and activities;
work with all levels of government to benefit seniors;
co-operate with organizations across Canada.
TOOLS FOR ADVOCACY
Email – MLAs, Min., Premier
Public Forums
Brochures
Visitations
Meetings, AGMs
News Articles
Press Releases
Emotional Responses – stories
        THE MAIN ISSUE PROVINCIALLY
CARE & QUALITY OF LIFE
AT  LTC FACILITIES
Standard of Care
Inspection of facilities
Sufficient resources
Entrance/exit disinfection
Mental Health activities
Community Spread – workers
Register of LTC satisfaction
  Walking the Road Together
       SASKATCHEWAN SENIORS ASSOC. INC.
MIKE KAMINSKI, SSAI PRESIDENT
INVERMAY, SK
aelkam@sasktel.net
Saskatchewan Seniors Association Inc.
Mail: Box 455, Vanscoy, SK S0L 3J0
Email: info@saskseniors.com
Website: saskseniors.com
Phone: 306-493-3023
Website Information
http://saskseniors.com/