Music & Songwriting
with Eliza Doyle
Learn how to write a song, it's not as hard as you might think! We promise! You will also learn about the language of music,
gain an understanding of songwriting, and
learn how music heals and strengthens ourselves and our community.
Wednesdays from 1-2pm     (6-Part Series)
April 13, 2022 through to May 18, 2022
Participate by telephone – before the workshop, you will receive a phone call from the program to join the conference call.
FREE for Seniors in Saskatchewan!   Must Register in Advance.
To register, contact
Shannon Wright by phone: 306-493-3023 or by email: info@saskseniors.com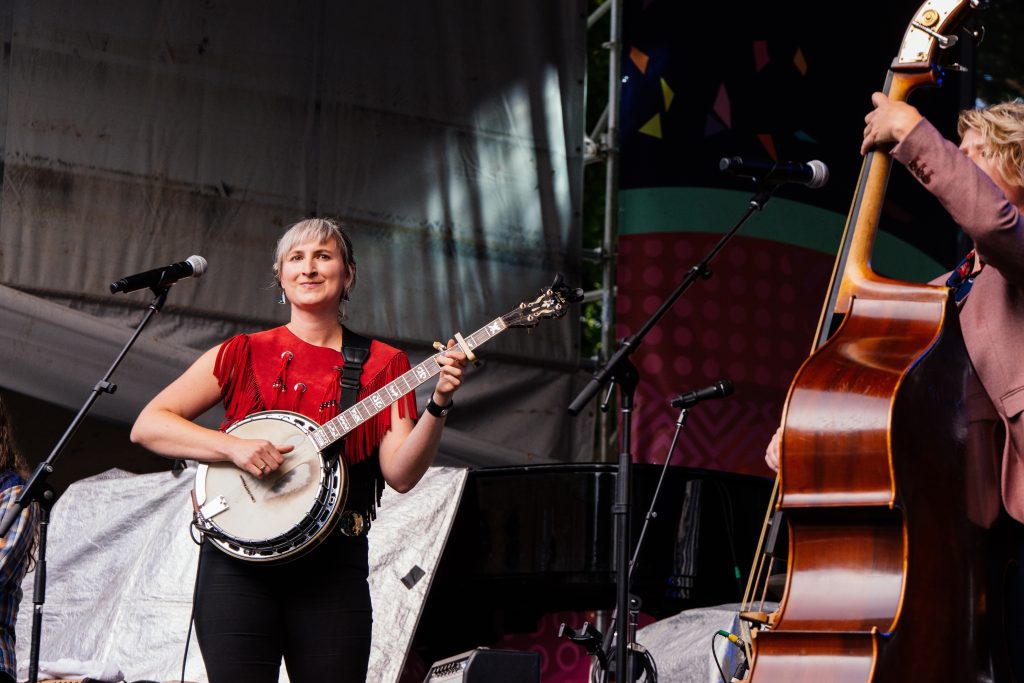 Eliza Doyle is a National and International Juno Award Winning artist, songwriter, banjo player and teacher from Saskatoon, SK. 
She has been performing and teaching for 20 years, and will take you on a journey of all things music!
This workshop is hosted by Saskatchewan Seniors Association Inc.
in partnership and collaboration with Saskatchewan Arts Alliance.
Funding for this workshop has been provided by
Government of Saskatchewan – Ministry of Parks, Culture and Sport.